Painting a Pear with Distress Ink Reinkers
Do you know how daunting it is to paint anything that has already been painted to perfection by Sandy Allnock? Well, if you haven't seen her recent videos demonstrating how to paint still life fruit using these amazing Colorado Craft Company stamps, then please first go and watch those. Then, come back here and DON'T compare. Lol. Seriously. I'm not kidding.

As you all know, I do not have any "proper" watercolors but I am so in love with my distress ink reinkers as a watercoloring medium that I don't think I'll be buying any pans or tubes anytime soon! It doesn't take a lot of ink to get the vibrancy and intensity of color you see here...mostly water and a whole lot of blending.

And this won't be turned into a card...I'll be hanging it in my new kitchen (along with the pineapple, lemon and avocado from the new release) as a forever memory of when I paid homage to Sandy Allnock's artistry (and came nowhere close). But I am proud of this regardless 🥰

Painted on Strathmore Art ready-cut watercolor paper with Princeton Neptune Brushes.
Supplies
Curious about the products I use? I have listed them below.
(These are compensated affiliate links at no cost to you. Thank you for your support! Affiliate and product disclosure can be found here. As always, I was not paid to do this post and I only use products from companies I love.)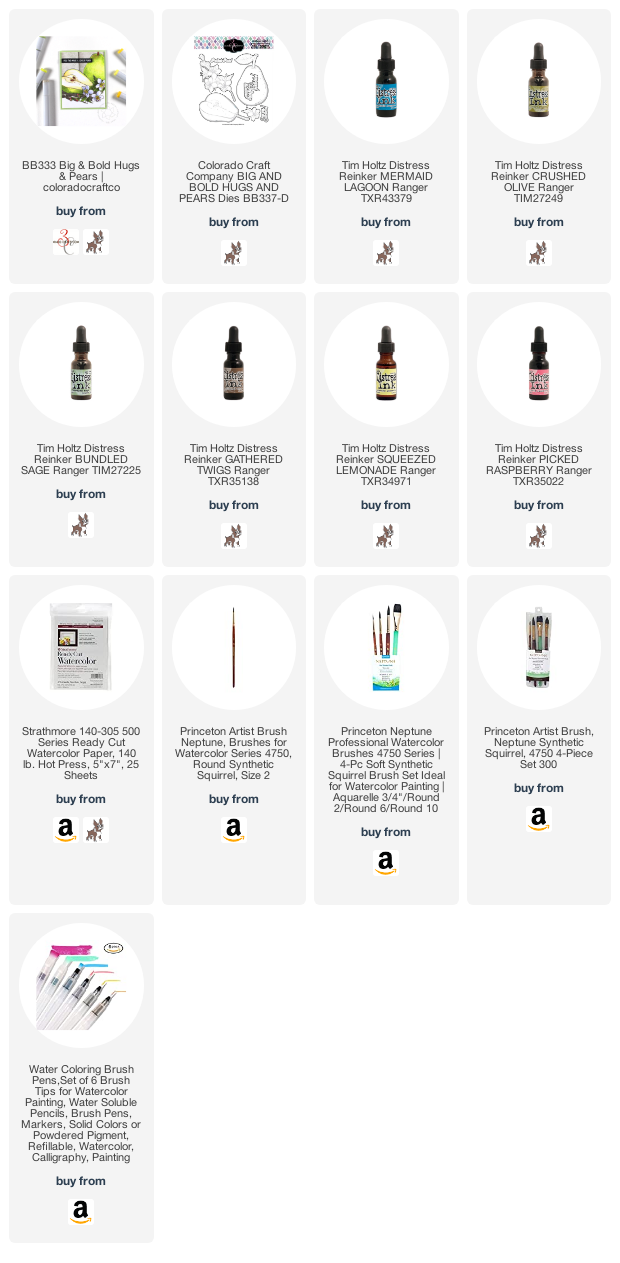 Leave a comment
---
Also in Latest Projects at MansiMakes
A gratitude journal that took shape on the road with simple botanical prints and some watercolor and pencil art.
You can create different kinds of layers depending on whether you use darker colors before lighter ones and vice versa. I hope you enjoy this tutorial!
Three very different-looking cards using the same stamp set and almost the same tools. I take you through my steps and struggles and share a process video.