Negative Watercoloring with Distress Ink Reinkers
I was overwhelmed by the response I received on social media for this butterfly painting that I had had no intention of sharing (in fact I was going to trash it!). This ranked in at one of my most viewed and liked post for the entire month! I was shocked, of course. It went to prove that we are our own worst critics and that perception is everything! Some people might see beauty where you don't...so my takeaway was to never not share anything I create!
I used my favorite distress ink reinkers again today and I'm excited to share how simple it is to make this kind of lost and found effect.
All you need is a lot of water and some drops of ink. The colors are so vibrant and so intense that you don't need a whole lot of them -- a little goes a long way.
I used Altenew's mini branch stamp repeatedly along the edge of the paper with Inkon3 fadeout ink for a no line watercoloring effect.
Have a look at the process video and let me know if you have any questions!
Thanks for watching!
Supplies
Curious about the products I use? I have listed them below.
(These are compensated affiliate links at no cost to you. Thank you for your support! Affiliate and product disclosure can be found here. As always, I was not paid to do this post and I only use products from companies I love.)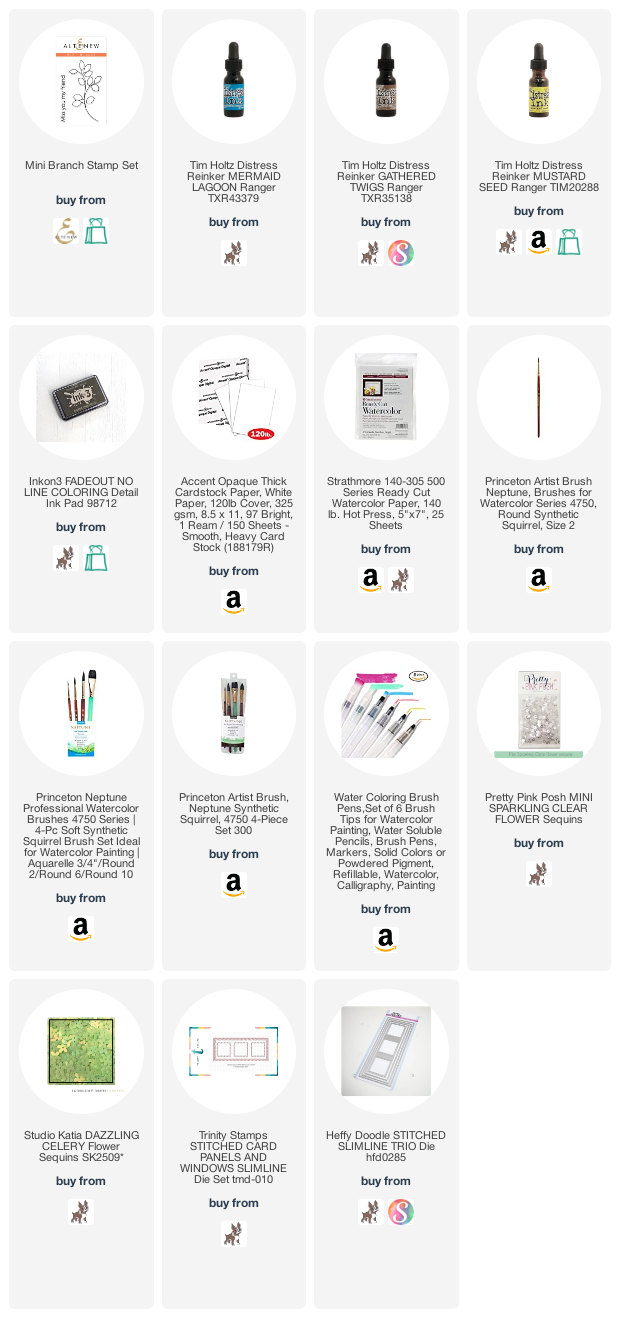 Leave a comment
---
Also in Latest Projects at MansiMakes
Loose watercoloring, some ink blending and a beautiful floral design make this a wonderful fall-themed, all-occasion card.
Intricate Mandala design colored with pencils to give a monochromatic shadow effect.
Loving this collaboration between my favorite stamp company and juicy inks that can be used in so many different ways!