Celebrating Fall with Colorado Craft Company and Catherine Pooler Designs
I'm a big fan of Colorado Craft Company's stamps -- I've said it before and I'll say it again: they are unique, refreshing and allow me to be really creative. Today, I'm pairing an amazing new release by Colorado Craft Company with some delicious new inks from Catherine Pooler Designs.
I was so excited to get my hands on Catherine Pooler's CP Minis - Paradise Found. They're a powerhouse collection of eight gorgeous colors including Peppermint Scrub, Mandarin Spice, Sauna, Green Tea, Eucalyptus, Daydream, Juniper Mist, and Royal Treatment.
Not only do these inks blend beautifully for backgrounds, stamp cleanly and can be used for embossing, they are amazing to watercolor with! And y'all know how much I love to watercolor, so that's what I chose to do. 
Colorado Craft Company and Catherine Pooler Designs have come together in this unique Fall Blog Hop today celebrating the power of community, collaboration and creativity. Both companies are doing a gift card/coupon giveaway for $30, so leave a comment on this blog post for a chance to win. The more blogs you visit and comments you leave the more chances you have of winning. Giveaway ends on August 31st and winners will be announced on September 1st. Good luck!
You're probably here from Nanette's blog and next on this blog hop is Jo Herbert, so make sure you visit Jo's blog next and leave a comment there!
For my first creation, I used the Lovely Legs~Season Girls-Autumn stamp from Colorado Craft Company and used all the inks in the Minis Paradise Found collection. I love how easy it was to get a fall feel with these colors...they play nicely with each other and are so juicy and rich that you really only need tiny amounts to get a lot of coverage. I chose a slimline design that also shows off papers from the Fall Paper Pad in the background (also from CP Designs).
 I love the sentiments that come with this stamp set...and have you seen how cute those birds are? You can also add some individual leaves falling down. The Mystic Sequins Mix also adds just the perfect amount of color and sparkle to this scene. 
For my next painting, I used the Ruby Red Slippers from Colorado Craft Company's  Big and Bold series. Now, I know these are supposed to be red but I was thinking more of the color coordination in our new mud room (where this will be framed and hanged), so I chose teal, fuchsia and lots of sparkle and shimmer. First, I used the Daydream ink as an embossing ink, so I stamped the image and added clear embossing powder for a shiny outline. 
It was easy to get these custom colors by blending the same inks...instead of mixing them in my color palette, I chose to blend them on paper, so you see some dark and light variations. I learned that you can go over Royal Treatment with a light coat of Peppermint Scrub to get the most beautiful shade of fuchsia...for the teal shoes, I did a layer of Daydream followed by a light layer of Sauna. Those names are just as awesome as those colors! I was in such a state of zen painting these. 
And you can see how the colors look different at an angle and "glittery-ness" just shines through. I am going to mat and frame these to be the centerpiece of our mud room and never again can my husband ask me why I need "ALL" those shoes....I'll just point to this painting. Lol.
I hope you enjoyed these paintings and will get your hands on these stamps, inks, paper pad and sequins right away! 
Do you like one stamp more than the other? Have you tried these inks before? What's your favorite way of using them?
Complete list for Blog Hopping:
Angelica Conrad
Erin Thompson
Bibi Cameron 
Karen Baker
Emily Midgett
Verity Biddlecombe
Jennifer Kotas
Daniel West
Melissa Andrew
Amber Rain Davis
Nanette Tracy
Mansi Bhatia — You Are Here
Jo Herbert
Adrienne Kennedy
Supplies
Curious about the products I use? I have listed them below.
(These are compensated affiliate links at no cost to you. Thank you for your support! Affiliate and product disclosure can be found here. As always, I was not paid to do this post and I only use products from companies I love.)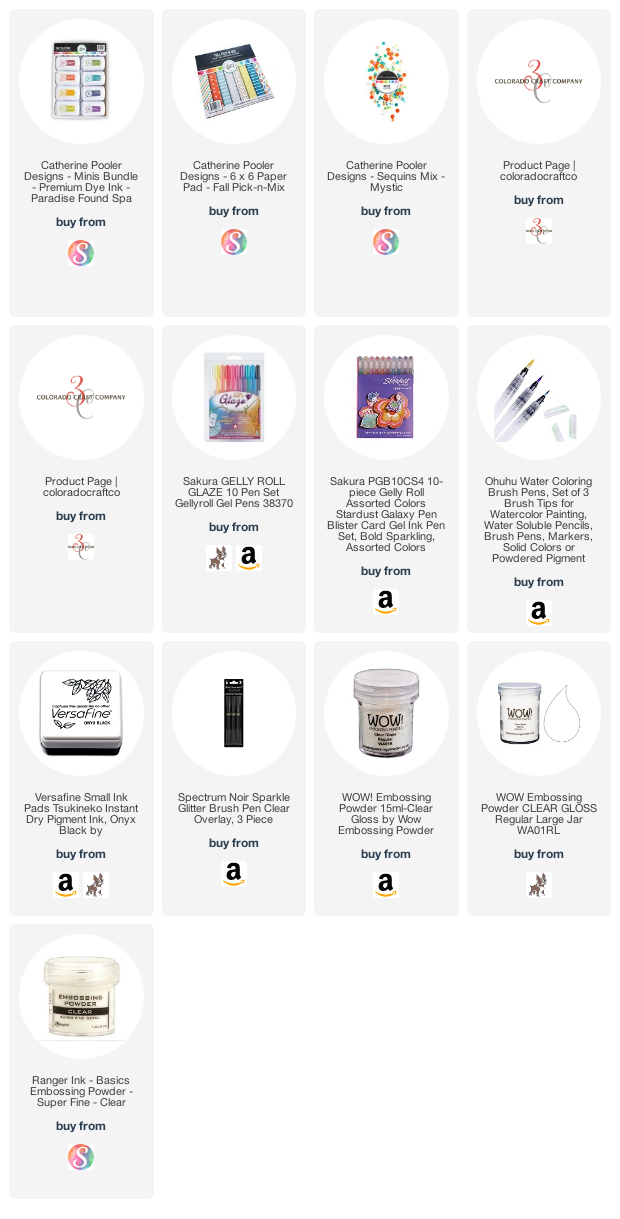 71 Responses
Leave a comment
---
Also in Latest Projects at MansiMakes
A gratitude journal that took shape on the road with simple botanical prints and some watercolor and pencil art.
You can create different kinds of layers depending on whether you use darker colors before lighter ones and vice versa. I hope you enjoy this tutorial!
Three very different-looking cards using the same stamp set and almost the same tools. I take you through my steps and struggles and share a process video.