Be Yourself: Intuitive Mixed Media
When I decided to paint this journal spread, all I had envisioned was three faces. I started out with three circles, created using packaging tape as a guide, and just built a scene from there.
There was no plan, no choice of colors laid out...more a grab what's within reach and see what happens. I love being able to paint like this for myself...there's no agenda, no motive, no end goal.
Just the joy of painting for the sake of the process.
I hope you'll enjoy this video and be inspired to create something for the pure joy of creating...something that makes you happy inside.
Supplies
Curious about the products I use? I have listed them below.
(These are compensated affiliate links at no cost to you. Thank you for your support! Affiliate and product disclosure can be found here. As always, I was not paid to do this post and I only use products from companies I love.)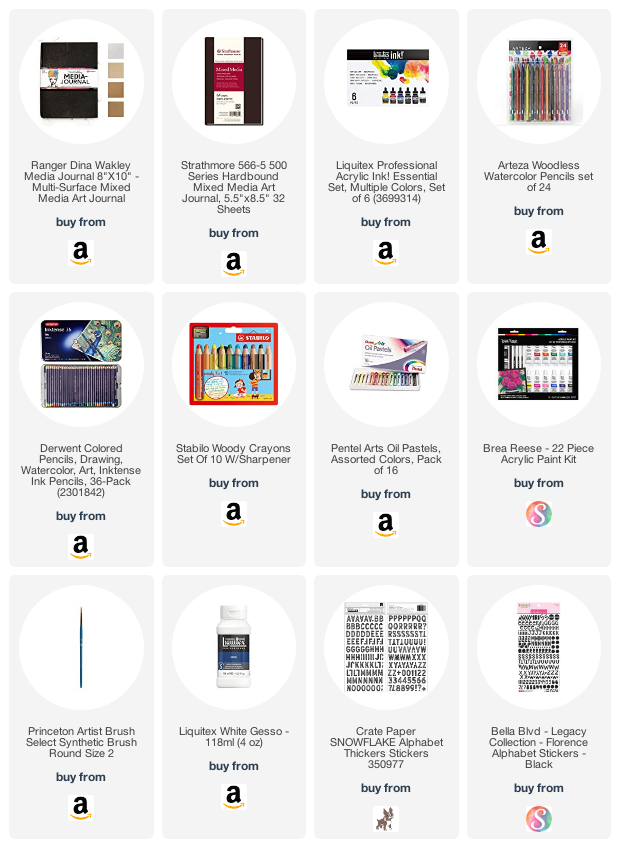 Leave a comment
---
Also in Latest Projects at MansiMakes
Intricate Mandala design colored with pencils to give a shadow effect.
Loving this collaboration between my favorite stamp company and juicy inks that can be used in so many different ways!
I used my
 favorite distress ink reinkers again today and I'm excited to share how simple it is to make this kind of lost and found effect.