Be Yourself: Intuitive Mixed Media
When I decided to paint this journal spread, all I had envisioned was three faces. I started out with three circles, created using packaging tape as a guide, and just built a scene from there.
There was no plan, no choice of colors laid out...more a grab what's within reach and see what happens. I love being able to paint like this for myself...there's no agenda, no motive, no end goal.
Just the joy of painting for the sake of the process.
I hope you'll enjoy this video and be inspired to create something for the pure joy of creating...something that makes you happy inside.
Supplies
Curious about the products I use? I have listed them below.
(These are compensated affiliate links at no cost to you. Thank you for your support! Affiliate and product disclosure can be found here. As always, I was not paid to do this post and I only use products from companies I love.)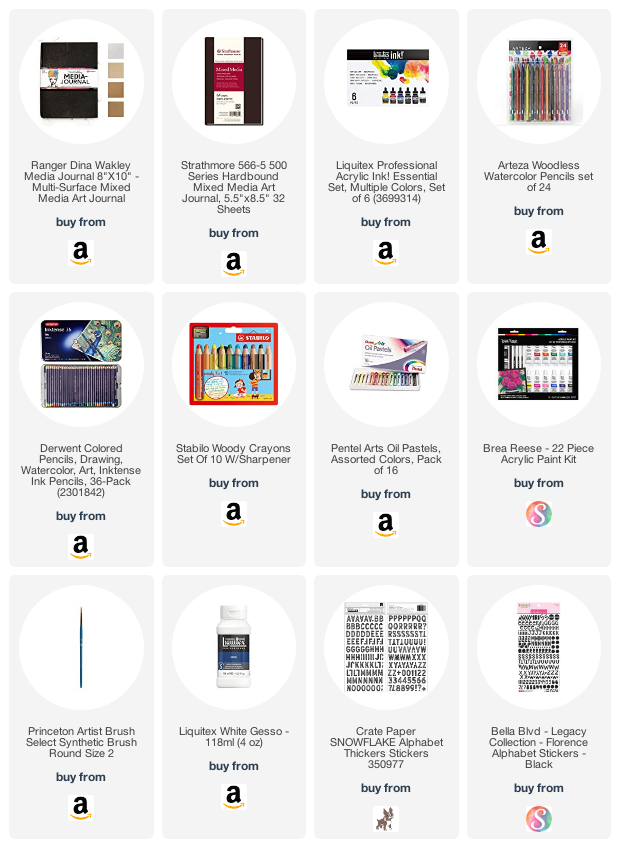 Leave a comment
---
Also in Latest Projects at MansiMakes
A gratitude journal that took shape on the road with simple botanical prints and some watercolor and pencil art.
You can create different kinds of layers depending on whether you use darker colors before lighter ones and vice versa. I hope you enjoy this tutorial!
Three very different-looking cards using the same stamp set and almost the same tools. I take you through my steps and struggles and share a process video.